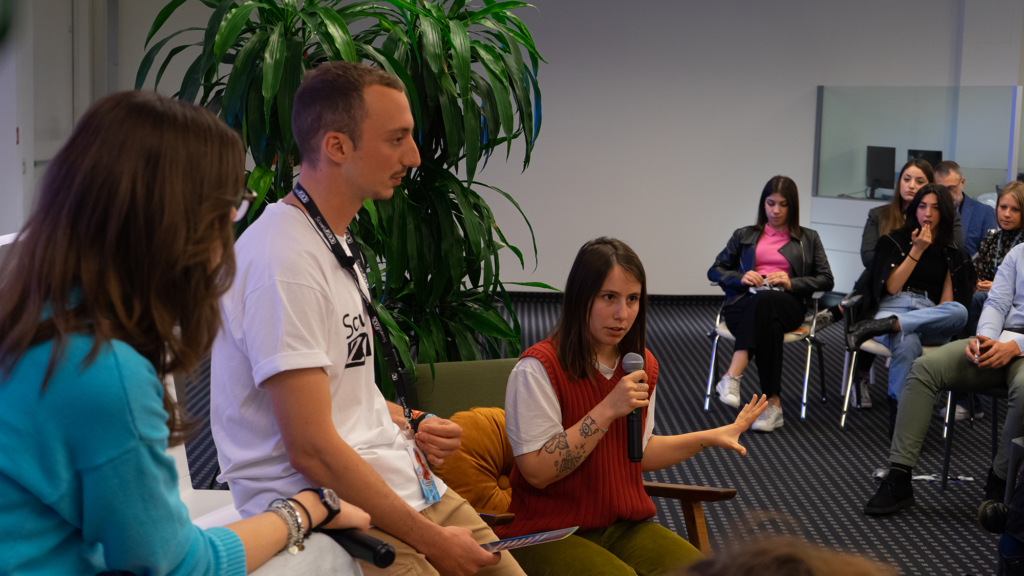 💥🔄 Yesterday we reversed the roles.
During the first "Inside Change" event (organized by us and #brightcorporateuniversity), yesterday at Gi Group Holding we gave the microphone to 4 GenZ (Leonardo Antonio De Lisi of ScuolaZoo, Giorgia Pagliuca, Mattia Cipollone e Chiara Bovo of Fondazione ITS Biotecnologie e Nuove Scienze della Vita Piemonte ) who tried to uproot the commonplaces that have been flanking the younger generation for years.
🃏🚗 7 cards guided us, starting with phrases like "you don't know how to socialize anymore" and "you don't know what sacrifice is", we overcame the most common beliefs.
Thanks to everyone who organized the meeting, Hubrains, Giustiniano La Vecchia, Gi Group Holding team and FUTUREBERRY team Chiara Sesti, Benedetta Roiati, Stefano Bracchi, Luigi Carnevale.