1. Happy Vagina Festival – November 4/5.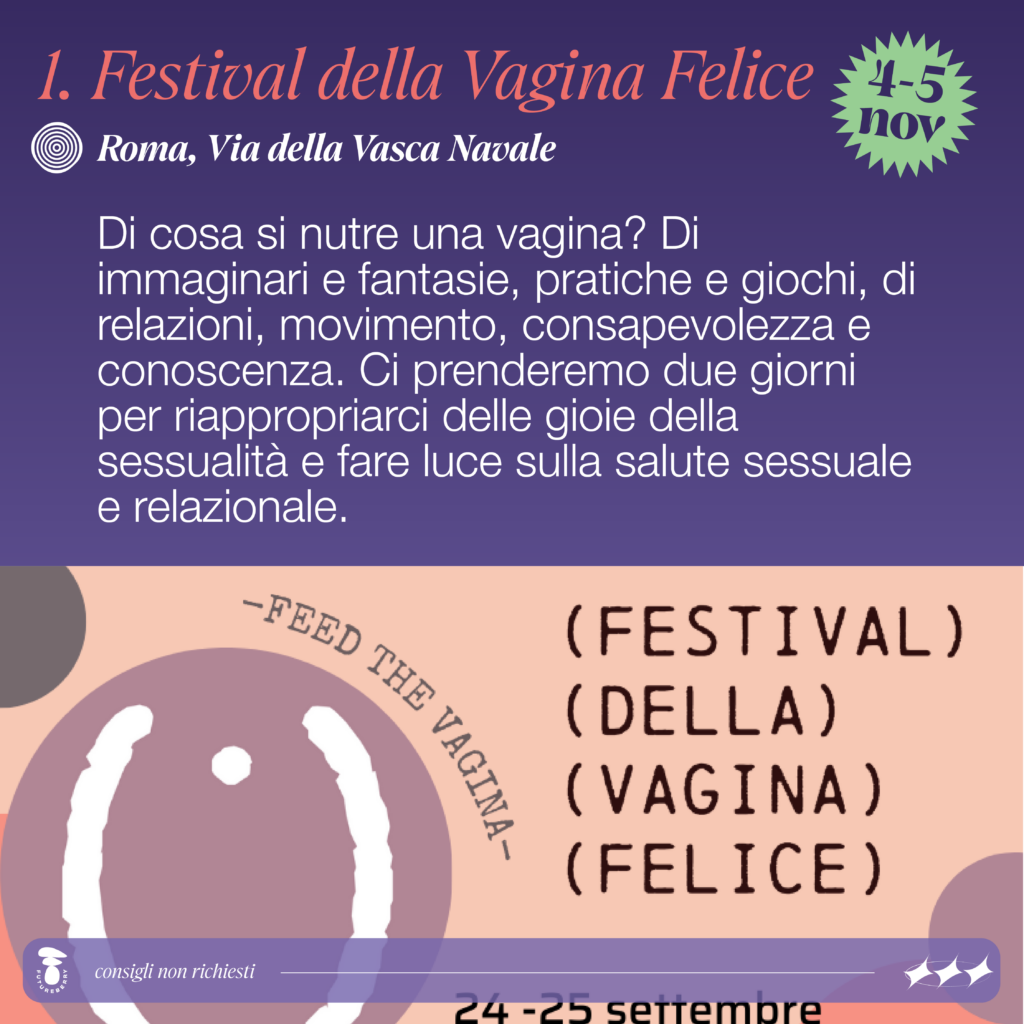 A dense and beautiful calendar of events, thanks to the enthusiasm and participation of the many people who meet each year and joyfully bring their contributions to this project.
2. Photo/Industry Biennial – November 3 to 26.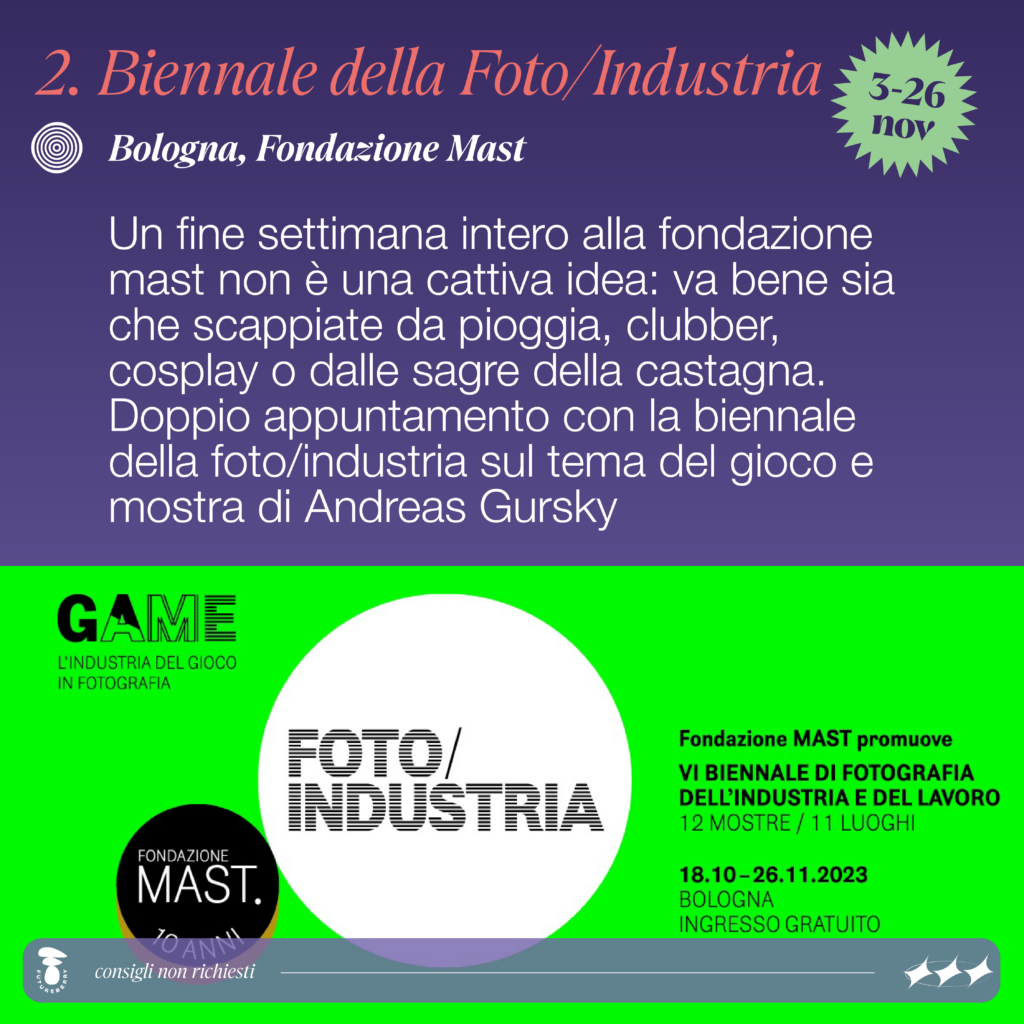 With GAME, the Photo/Industry biennial in 2023 is dedicated to the theme of play.
The photography of industry and labor, the basis of each edition of Foto/Industria, this year explores the production of objects and devices that fall within the scope of a very broad and solid industry, capable of renewal over time to meet changes in taste and habits and always extremely receptive to technological innovation. From children's games to amusement parks, from role-playing games to video games, the gaming industry has taken on unprecedented proportions, incorporating issues of extraordinary relevance and topicality.
3. The Book of Solutions – November 4.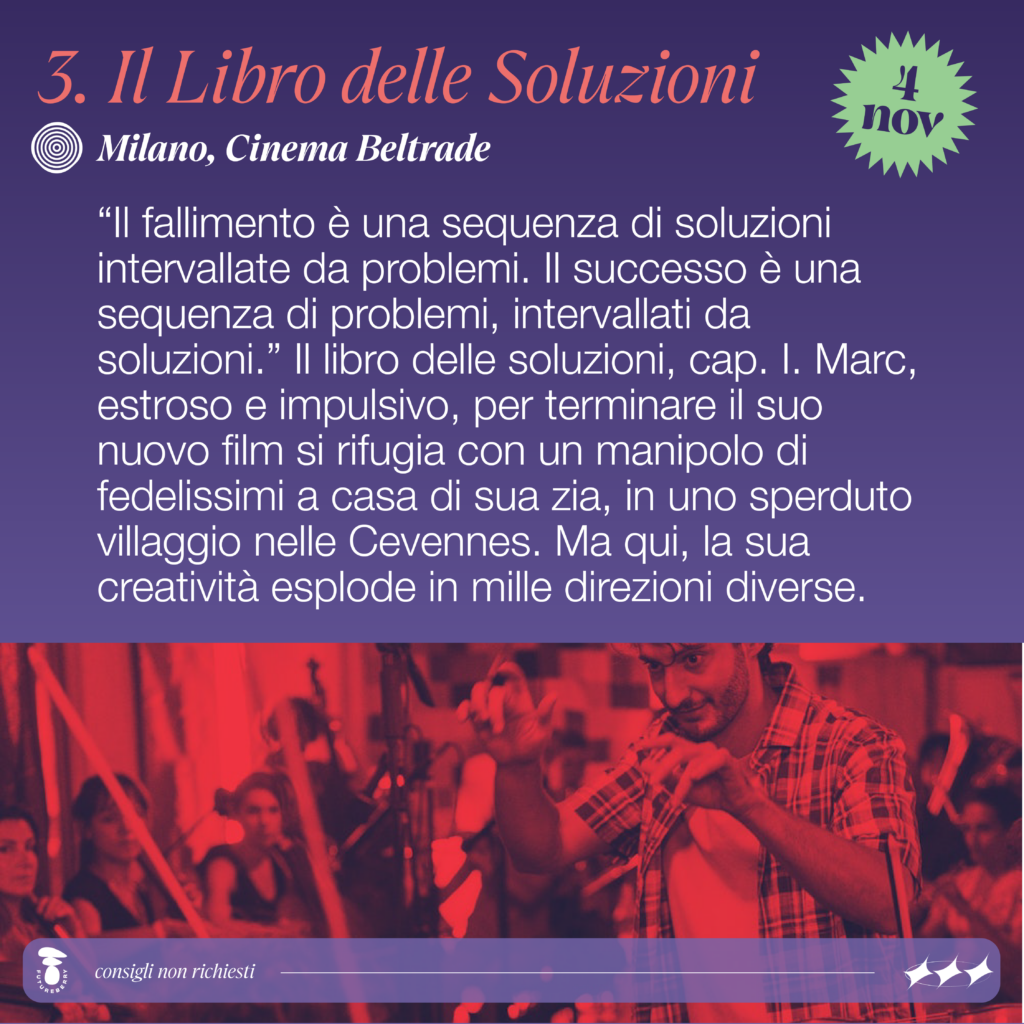 AN IRONIC AND INTELLIGENT, PERSONAL AND PARTIALLY AUTOBIOGRAPHICAL REFLECTION ON THE EXCESSES OF CREATIVITY THAT MARKS THE RETURN OF MICHEL GONDRY ("ETERNAL SNSHINE OF THE SPOTLESS MIND," "MICROBE&GASOLINE") TO THE BIG SCREEN AFTER 8 YEARS. REALISM, GAGS, AND MOMENTS OF GROTESQUE SURREALISM FOR AN UNPREDICTABLE AND WILD COMEDY WITH A RESOUNDING PIERRE NINEY.
We enjoy it together, in a magical place like the Beltrade Cinema, with lively final discussions.
4. Murano Upcycling Glass – Through Jan. 6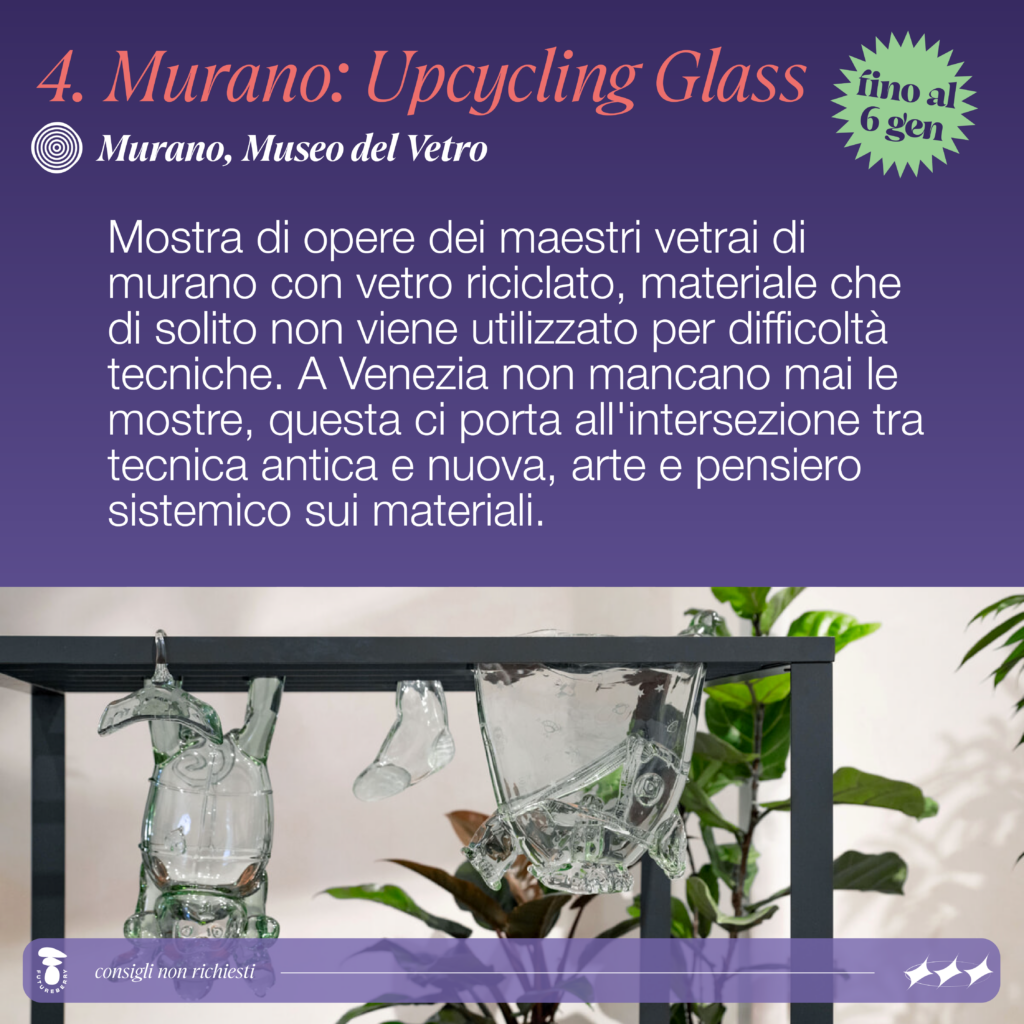 Taking up the challenge were fifteen masters from companies that are licensees of the Veneto Region Vetro Artistico® Murano Trademark, who set out to prove that even from glass waste can come splendid works of art, embellished by the techniques-such as glassblowing, glass fusing, lampworking, as well as grinding and beating-that have made Murano's high craftsmanship unique in the world. The goal is to raise awareness of the issues of recycling, more conscious use of raw materials and sustainability by presenting a set-up that re-proposes, inside the Brandolini Room, the environments of a modern domestic loft.
BONUS! Becoming /// Animal – Cox18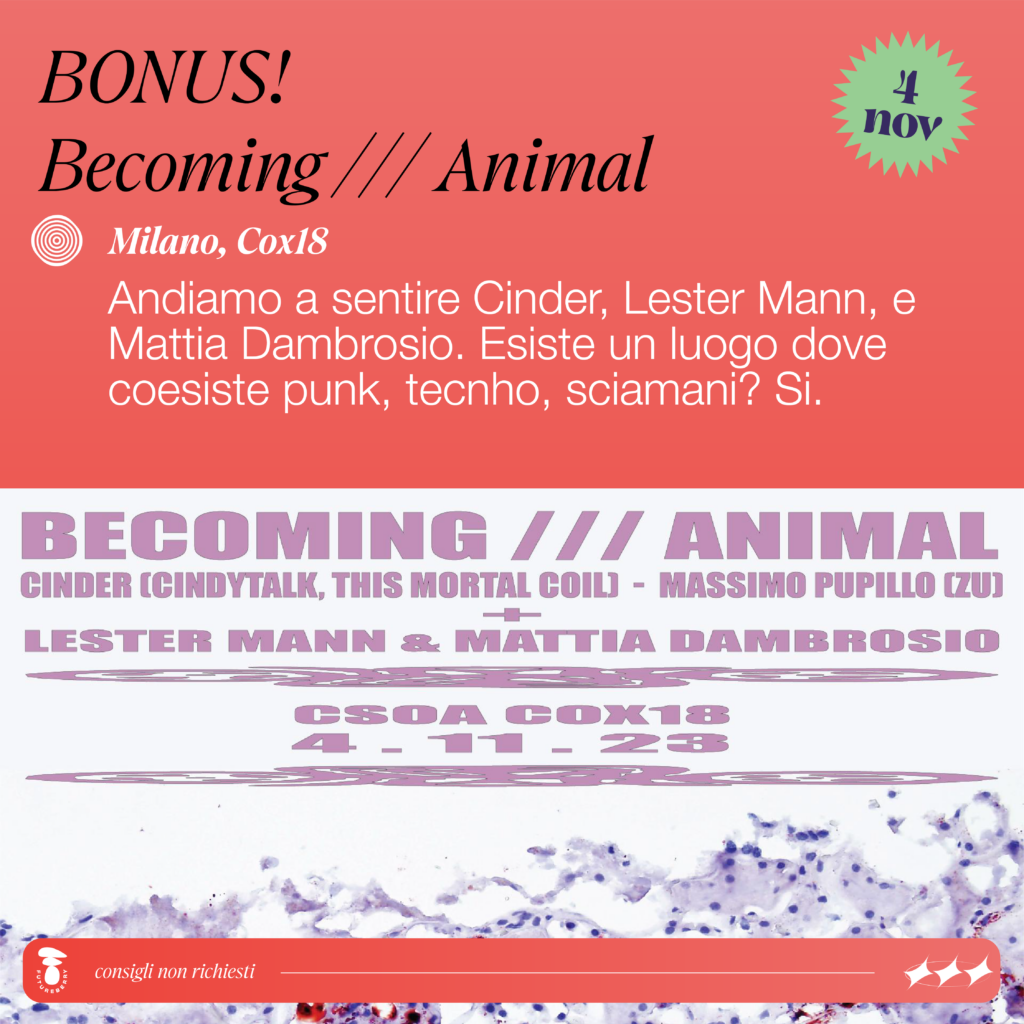 Here little can be said, at our beloved Cox there is dancing, fun, with nice people and music that is never dull, because life is too short to spend it dancing to reggeton.